TMG Special Issue on 'Video History'
My colleagues Susan Aasman and Tom Slootweg (University of Groningen) edited a special 'video dossier' for TMG—Journal for Media History.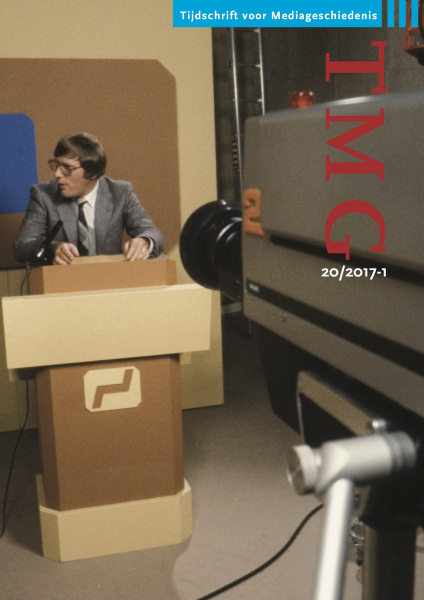 In the editorial to the video dossier, 'A very short video history,' the authors invite Dutch media historians to delve deeper into the history of video. Whereas media historians abroad tend to acknowledge its multifaceted history more and more, Dutch scholarship has so far largely ignored video's past social, cultural and political dimensions in media culture of the second half of the twentieth century. In contrast, several national and regional archival institutions in the Netherlands seem to take steps towards securing the material and cultural heritage video left behind. Nevertheless, the preservation and digitization of videotapes in particular brings along its own challenges.
Tom Slootweg explores the legacy of the Dutch video collective 'Meatball' (1972-1993) in a conversation with two of its former members: Rien Hagen and Cesar Messemaker. The video collective embraced video early in the 1970s as an emancipatory alternative to mass media and to explore its 'social functions' for personal expression and communities. Later in its history the group also used video as a means to probe the boundaries between fiction and reality, between art and society. With the rise of the digital age and 'social media,' Hagen and Messemaker assess the current state of digital media culture and how it relates to their past practices, intentions and productions.
The last article contains a conversation between the authors and Gaby Wijers, the director of LIMA. The latter currently serves as a platform for the preservation and distribution of media art, but emerged out of a long and complex history of art video institutions in the Netherlands. The video art scene in the Netherlands was productive, had an international scope and was institutionalized in the 1970s and 1980s with the help of leading curators, artists and subsidies. This complex legacy eventually led to the creation of NIMk (Netherlands Media Art institute, 1994-2012), which had to close its doors after stern austerity measures by the Dutch Ministry of Culture. 'Hybridity,' as Wijers underlines, characterizes video as an artistic medium, but also its ongoing preservation and distribution in an international 'community of practice.'
Link to the special issue: http://www.tmgonline.nl/index.php/tmg/issue/view/30